Craig MELLO, PhD
Professor, University of Massachusetts
Howard Hughes Medical Institute, USA
Nobel Prize in Physiology or Medicine (2006)
Dr. Mello's lab uses the nematode C. elegans as a model system to study embryogenesis and gene silencing. His collaborative work with Dr. Andrew Fire led to the discovery of RNA interference (RNAi), for which they shared the 2006 Nobel Prize in Physiology or Medicine. Together they showed that when C. elegans is exposed to double-stranded ribonucleic acid (dsRNA), a molecule that mimics a signature of viral infection, the worm mounts a sequence-specific silencing reaction that interferes with the expression of cognate cellular RNAs. Using readily produced short synthetic dsRNAs, researchers can now silence any gene inorganisms as diverse as rice and humans. RNAi allows researchers to rapidly "knock out" the expression of specific genes and, thus, to define thebiological functions of those genes. RNAi also provides a potential therapeutic avenue to silence genes that cause or contribute to diseases.Dr. Mello received his BS degree in Biochemistry from Brown University in 1982, and PhD from Harvard University in 1990. From 1990 to 1994, he conducted postdoctoral research at the Fred Hutchinson Cancer Research Center in Seattle, WA. Now Dr. Mello is an Investigator of the Howard Hughes Medical Institute, the Blais University Chair in Molecular Medicine and Co-director of the RNA Therapeutics Institute at the University of Massachusetts Medical School.Besides the Nobel Prize, Dr. Mello's work was recognized with numerous awards and honors, including the National Academy of Sciences Molecular Biology Award (2003), the Wiley Prize in Biomedical Sciences from Rockefeller University (2003), Brandeis University's Lewis S. Rosnstiel Award for Distinguished Work in Medical Research (2005), the Gairdner Foundation International Award (2005), the Massry Prize (2005), the Paul Ehrlich and Ludwig Darmstaedter Award (2006), the Dr. Paul Janssen Award for Biomedical Research (2006), the Hope Funds Award of Excellence in Basic Research (2008). He is a member of the National Academy of Sciences, the American Academy of Arts and Sciences, and the American Philosophical Society.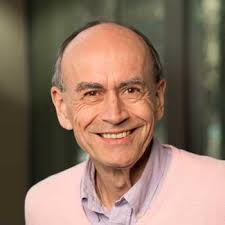 Thomas C. Sudhof, PhD
Nobel Prize in Physiology or Medicine (2013)
Professor, Stanford University
Thomas C. Südhof, in full Thomas Christian Südhof, (born December 22, 1955, Göttingen, West Germany), German American neuroscientist who discovered key molecular components and mechanisms that form the basis of chemical signaling in neurons. His findings helped scientists to better understand the cellular mechanisms underlying neurological conditions such as autism, schizophrenia, and Alzheimer disease. For his breakthroughs, Südhof was awarded the 2013 Nobel Prize for Physiology or Medicine, which he shared with American biochemists and cell biologists James E. Rothman and Randy W. Schekman.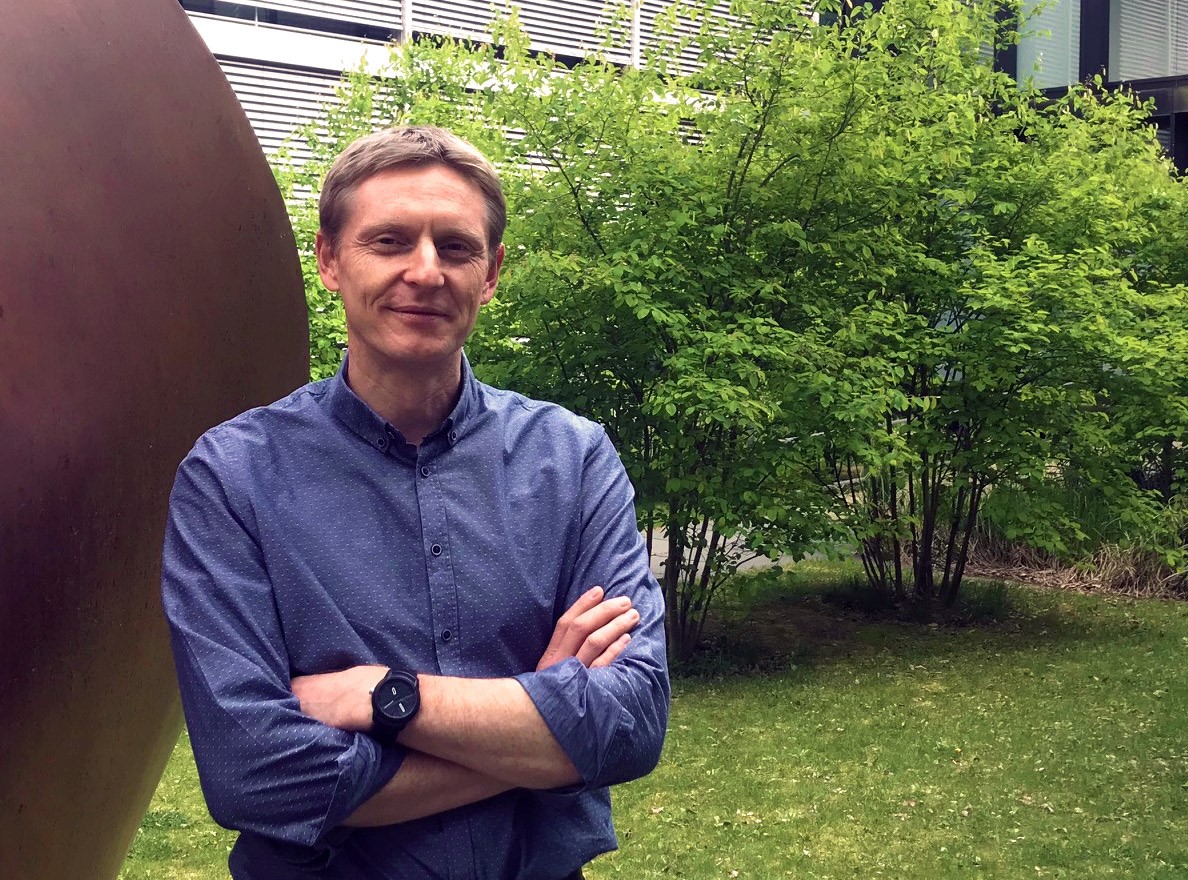 Gunter Meister, PhD
Chair for Biochemistry
University of Regensburg
Gunter Meister is professor and chair for Biochemistry at the University of Regensburg, Germany. Following a PhD in splicing regulation from the Max-Planck-Institute of Biochemistry and the Ludwig Maximilians University, Munich, Germany, he joined the lab of Tom Tuschl at the Rockefeller University in New York, USA as a postdoc and started to work on mechanistic aspects of small RNA-guided gene regulation. In 2005, he started his independent lab at the Max-Planck-Institute of Biochemistry. His lab contributed to our current understanding of the mechanism of microRNA regulation. In 2009, he was appointed to his current positions at the University of Regensburg, where his research focus is the biochemical analysis of small RNA-guided gene silencing pathways, long non-coding RNAs, RNA-binding proteins and RNA modifications in mammals. Gunter Meister received the Research Award of the Peter and Traudl Engelhorn foundation, the Schering Young Investigator Award as well as starting and consolidator grants of the European Research Council (ERC).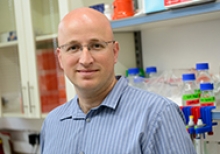 Igor Ulitsky, PhD
Weizmann Institute of Science, Israel
It is thought that virtually all protein-coding genes in the human genome have already been discovered, yet a significant fraction of genetic variants associated with human disease map to the intergenic space. Furthermore, genome-wide studies of transcription have found that these intergenic regions are pervasively transcribed into different classes of RNA molecules. These include long intervening noncoding RNAs (lincRNAs), which contain at least 200 bases, and similarly to mRNAs, begin with a 5′ cap and end with a poly(A) tail. Thousands of lincRNA genes were recently reported in human and mouse and several lines of evidence suggest that many of them are functionally important. For example, lincRNA expression varies across tissues and is commonly dysregulated in human disease, including cancer. Furthermore, the sequences of lincRNA exons were significantly conserved during vertebrate evolution. Accumulating evidence shows that lincRNAs play pivotal regulatory roles in diverse biological processes, such as dosage compensation, transcriptional regulation, DNA damage response and establishment of cell identity. Some of these lincRNAs were shown to recruit protein complexes to chromatin, or to act as scaffolds or decoys, but the mode of action currently remains unknown for the vast majority of lincRNAs. Our goal is to understand the functionality of lincRNAs and the ways it manifests itself in their sequences.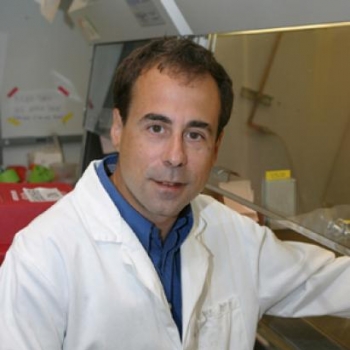 Mark A Kay, PhD
Dennis Farrey Family Professor in Pediatrics
Professor OF Genetics
Mark A. Kay, MD, PhD, is the Director of the Program in Human Gene Therapy, and Professor in the Department of Pediatrics and Genetics at Stanford University School of Medicine. Dr. Kay is one of the founders of the American Society of Gene Therapy and served as its President in 2005-2006. Dr. Kay received the E. Mead Johnson Award for Research in Pediatrics in 2000 and was elected to the American Society for Clinical Investigation in 1997. He has organized many national and international conferences, including the first Gordon Conference related to gene therapy.Kay is respected worldwide for his work in gene therapy for hemophilia and viral hepatitis. He is an Associate Editor of Human Gene Therapy and Molecular Therapy, and a member of the editorial boards of other peer-reviewed publications.Here at Stanford University, Dr. Kay is involved in many committees, including the Administrative Panel on Biosafety Committee, and Chair of the Berry Foundation Committee. Along with his work in Gene Therapy Dr. Kay is an avid photographer and enjoys spending time outdoors photographing wildlife.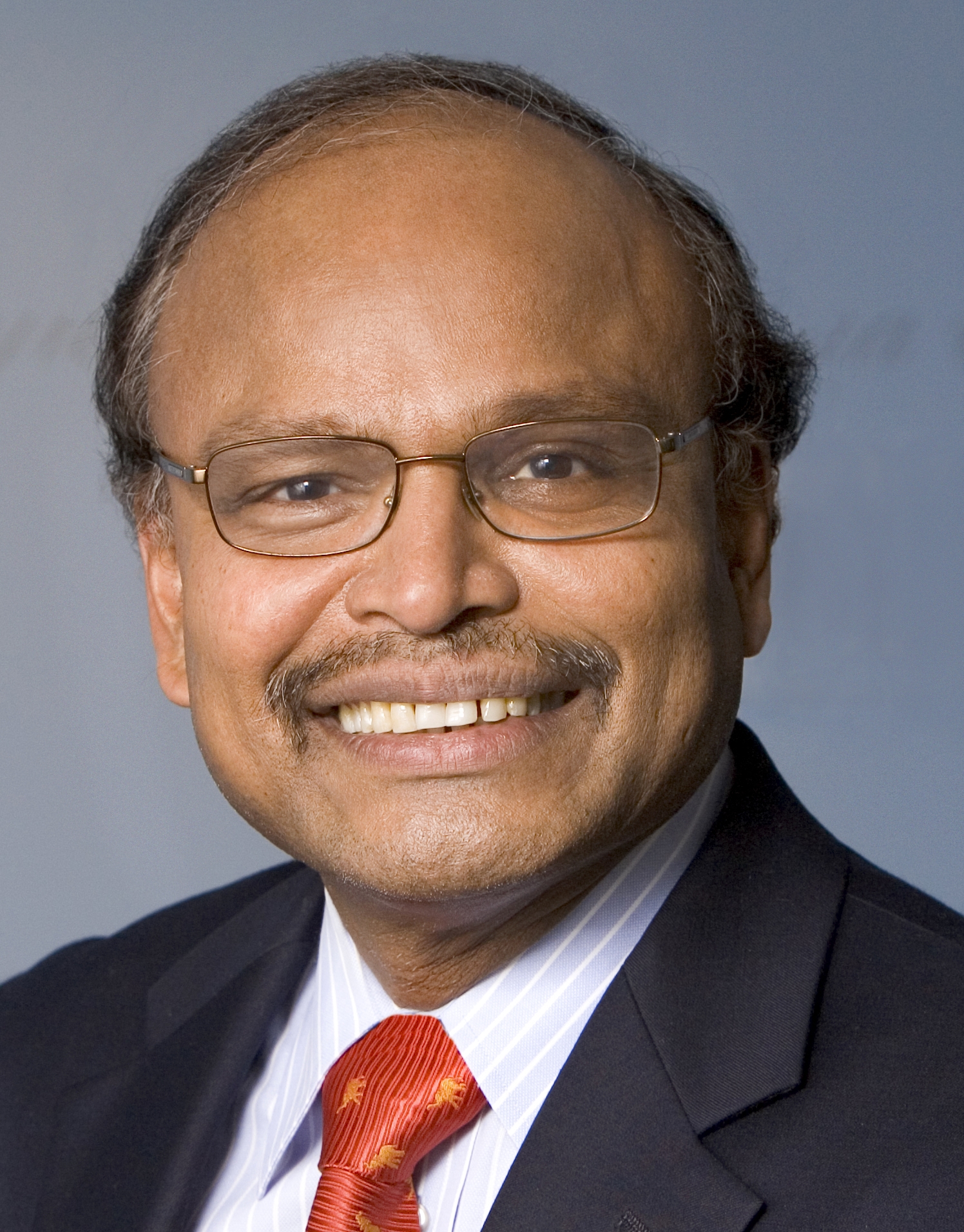 Muthiah Manoharan, PhD
Senior VP, Drug Discovery, Alnylam Pharmaceuticals, USA
Board Director, Oligonucleotide Therapeutics Society
Dr. Muthiah (Mano) Manoharan serves as a Senior Vice President and a Distinguished Research Scientist at Alnylam Pharmaceuticals, Cambridge, Massachusetts, USA. Dr. Manoharan joined Alnylam in 2003. He built the chemistry group at Alnylam and pioneered the discovery and development of RNA interference-based human therapeutics. Dr. Manoharan has had a distinguished career as a world-leading chemist in the areas of oligonucleotide chemical modifications, conjugation chemistry, and delivery platforms (lipid nanoparticles, polymer conjugates, and complex-forming strategies). He is an author of more than 200 publications (nearly 37,000 citations with an h-index of 85 and an i10-index of 329) and over 400 abstracts, as well as the inventor of over 225 issued U.S. patents.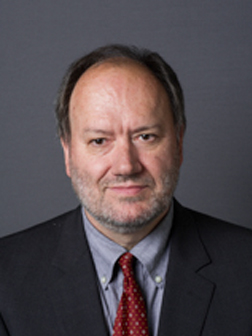 Ekkehard LEBERER, PhD
Professor of Biochemistry
Senior Director of R&D Alliance Management, Sanofi, Germany
Scientific Managing Director of COMPACT Consortium, Innovative Medicine Initiative, Belgium
Dr. Leberer received his Ph.D. in Biology at the University of Konstanz, Germany (1986). He conducted post-doctoral training in molecular biology at the Banting and Best Institute of the University of Toronto, Canada, and then became a Professor of Biochemistry at the University of Konstanz, Germany (1992). He is currently responsible for R&D Alliance Management at Sanofi, and is the Scientific Managing Director of the Innovative Medicine Initiative COMPACT Consortium on the delivery of biopharmaceuticals across biological barriers and cellular membranes (www.compact-research.org).Since joining Hoechst Marion Roussel in 1998, Dr. Leberer carried out various managing roles in this company, Sanofi's predecessor companies and Sanofi itself, including responsibilities in functional genomics, biological sciences and external innovation for oligonucleotide-based therapeutics. He has also served as Head of Biotechnology Germany and a member of the Scientific Review Committee of Aventis Pharma Germany. Prior to joining pharmaceutical industry, Dr. Leberer served as Senior Research Officer in genetics and genomics at the Biotechnology Research Institute, National Research Council of Canada, Montreal. His research has focused on the molecular mechanisms of signal transduction and the role of signalling molecules in human diseases. He is the principal discoverer of the p21 activated protein kinase (PAK) family of cell signalling proteins and of novel virulence-inducing genes in pathogenic fungi. He is co-author of more than 60 publications in prestigious peer-reviewed journals including Nature and Science.
Bryan C. Dickinson, PhD
Professor, Department of Chemistry, University of Chicago, USA
Professor Dickinson earned his B.S. in Biochemistry from the University of Maryland, College Park in 2005, where he pursued research with Professor David Fushman. He then obtained his Ph.D. in Chemistry from the University of California at Berkeley in 2010 for work performed with Professor Christopher Chang. His graduate work focused on the synthesis and application of small molecule fluorescent probes for the detection of hydrogen peroxide in living systems. Then, as a Jane Coffin Childs Memorial postdoctoral fellow with Professor David Liu at Harvard University, he developed new methods to rapidly evolve proteins to perform novel functions. Bryan joined the faculty at the University of Chicago in the Department of Chemistry in the Summer of 2014 and is a member of the University of Chicago Comprehensive Cancer Center.Currently, he is pursuing three primary research areas: Synthetic chemistry, protein engineering, and molecular evolution to create molecules that measure and control biological systems.Recent work Programmable RNA-guided RNA effector proteins built from human parts has been published at CELL.
     Nucleic acids science plays a key role in precision medicine, genetic therapy and new solutions for human health. Continuous discovery of new RNA functions and constant emergence of innovative nucleic acids technologies are driving forces for the field and hold enormous promise for the future scientific and technological progress. The China Nucleic Acids Forum (CNAF) led by Nobel Prize winners is an international forum at the forefront of these developments, aims to push forward communications and collaborations in and abroad, and has been successfully held five times since 2013. The CNAF has attracted high-profile speakers, including Nobel Prize winners, to highlight recent advances in nucleic-acid based medicine, scientific discoveries, diagnostics and industrial trends. It has been widely recognized as the premier forum in Asia for advancing nucleic acids research and drug development. The 2019 CNAF will feature 20+ globally prominent experts discussing the latest advances in nucleic acids research and development.
© 2013-18 China Nucleic Acids Forum (CNAF)