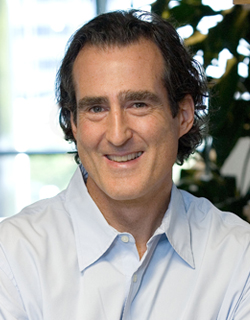 Craig Mello, PhD
Professor, University of Massachusetts
Howard Hughes Medical Institute, USA
Nobel Prize in Physiology or Medicine (2006)
Dr. Mello's lab uses the nematode C. elegans as a model system to study embryogenesis and gene silencing. His collaborative work with Dr. Andrew Fire led to the discovery of RNA interference (RNAi), for which they shared the 2006 Nobel Prize in Physiology or Medicine. Together they showed that when C. elegans is exposed to double-stranded ribonucleic acid (dsRNA), a molecule that mimics a signature of viral infection, the worm mounts a sequence-specific silencing reaction that interferes with the expression of cognate cellular RNAs. Using readily produced short synthetic dsRNAs, researchers can now silence any gene inorganisms as diverse as rice and humans. RNAi allows researchers to rapidly "knock out" the expression of specific genes and, thus, to define thebiological functions of those genes. RNAi also provides a potential therapeutic avenue to silence genes that cause or contribute to diseases.Dr. Mello received his BS degree in Biochemistry from Brown University in 1982, and PhD from Harvard University in 1990. From 1990 to 1994, he conducted postdoctoral research at the Fred Hutchinson Cancer Research Center in Seattle, WA. Now Dr. Mello is an Investigator of the Howard Hughes Medical Institute, the Blais University Chair in Molecular Medicine and Co-director of the RNA Therapeutics Institute at the University of Massachusetts Medical School.Besides the Nobel Prize, Dr. Mello's work was recognized with numerous awards and honors, including the National Academy of Sciences Molecular Biology Award (2003), the Wiley Prize in Biomedical Sciences from Rockefeller University (2003), Brandeis University's Lewis S. Rosnstiel Award for Distinguished Work in Medical Research (2005), the Gairdner Foundation International Award (2005), the Massry Prize (2005), the Paul Ehrlich and Ludwig Darmstaedter Award (2006), the Dr. Paul Janssen Award for Biomedical Research (2006), the Hope Funds Award of Excellence in Basic Research (2008). He is a member of the National Academy of Sciences, the American Academy of Arts and Sciences, and the American Philosophical Society.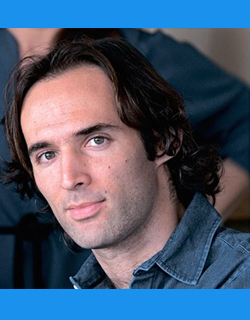 Oded Rechavi, PhD
Professor, Dept. of Neurobiology,The George S. Wise Faculty of Life Sciences
Professor, Sagol School of Neuroscience,Tel Aviv University
In 2010 Oded Rechavi obtained a PhD degree in Biology from Tel Aviv University. Dr. Rechavi then did his Post-doctoral Research in the Department of Biochemistry and Molecular Biophysics, in Columbia University Medical Center, New York. In his lab in Tel Aviv University Oded's team has been using powerful genetic tools to study the molecular basis of learning and memory. The Rechavi lab made important contributions to the understanding of RNA biology and evolution, for example, they recently provided direct evidence for Non-Mendelian epigenetic inheritance of acquired traits (Cell 2011; Cell 2014;Cell 2016).
The principle aim in his lab is to challenge scientific dogmas. Mainly, they aim to use powerful genetic tools to discover novel biological principles. While studying many different topics, they recently put special emphasis on mechanisms by which RNA affects formation and inheritance of complex traits. While linking rare Mendelian traits to specific sequence variations has been accelerated, the genetic basis of many common diseases is not understood despite the undertaking of many genome wide association studies. It appears that their current genetic models fall short of faithfully explaining the inheritance of most complex traits.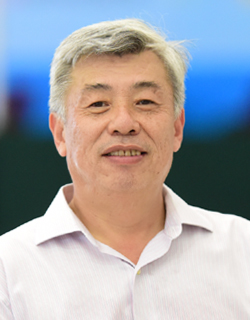 Xiangdong Fu, PhD
Professor, Cellular and Molecular Medicine, University of California, San Diego
Xiang-Dong Fu is Distinguished Professor of Cellular and Molecular Medicine at University of California, San Diego. Dr. Fu received his MS degree in Virology from Wuhan University, China in 1982, PhD degree in Biochemistry from Case Western Reserve University in 1988 (via the CUSBEA program), and postdoctoral training at Harvard from 1988 to 1992. Dr. Fu joined the faculty of University of California, San Diego in 1992 (Assistant Professor, 1992-1998; Associate Professor, 1998 to 2002; and Full Professor, 2002-present).
Dr. Fu was responsible for co-discovery of SR proteins, a family of RNA binding proteins involved in constitutive and alternative pre-mRNA processing. His laboratory was the first to identify a family of kinases specific for SR proteins and demonstrated that these kinases are critical for transducing external and intracellular signals to regulate alternative splicing in the nucleus. Dr. Fu's group elucidated a series of regulatory mechanisms for splice site selection in mammalian cells and developed multiple key technologies for high throughput analysis of gene expression, mRNA isoforms, and genomic interactions. Dr. Fu's current research is focused on integrated regulation of gene expression at transcriptional and post-transcriptional levels. Dr. Fu's contribution to biomedical science has been recognized by selection for the Searle Scholar award (1994) and the Leukemia and Lymphoma Society Scholar award (1997) and election to AAAS Fellow (2010).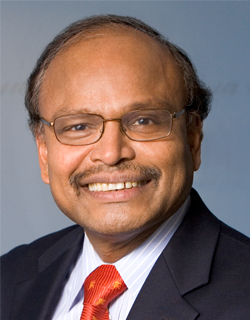 Muthiah Manoharan, PhD
Senior Vice-President, Alnylam Pharmaceuticals, USA
Dr. Muthiah (Mano) Manoharan serves as a Senior Vice President, Scientific Advisory Board Member, and a Distinguished Research Scientist at Alnylam Pharmaceuticals, Cambridge, Massachusetts, USA. In 2003, he was the first chemist hired at Alnylam. He and his team pioneered the discovery and development of the chemical modifications that make RNA interference-based human therapeutics possible. This  work led to ONPATTRO (Patisiran), the first RNAi therapeutic approved by FDA in 2018.  Dr. Manoharan has had a distinguished career as a world-leading chemist in the areas of oligonucleotide chemical modifications, conjugation chemistry, and delivery platforms (lipid nanoparticles, polymer conjugates, and complex-forming strategies). Dr. Manoharan and his research group demonstrated for the first time the human therapeutic applications of GalNAc-conjugated oligonucleotides at Alnylam, a platform that has revolutionized the nucleic acid-based therapeutics field with several compounds in the advanced clinical trials.  He is an author of more than 215 publications (nearly 43,000 citations with an h-index of 94 and an i10-index of 367) and over 400 abstracts, as well as an inventor of over 225 issued U.S. patents.  Prior to Alnylam, Dr. Manoharan worked at Ionis (formerly Isis) Pharmaceuticals and Lifecodes Corporation in the field of antisense oligonucleotide therapeutics. He received the M. L. Wolfrom Award from the American Chemical Society Carbohydrate Chemistry Division in 2007 for his contributions to this field. He has been recognized as the Lifetime Achievement Awardee of the Oligonucleotide Therapeutics Society for the year 2019. 
       论坛起源于广州核酸国际论坛,在政府及各界支持下已经连续举办了七届,历届大会报告人汇集诺贝尔奖得主在内的全球顶级科学家、学者和企业家,论坛聚焦精准医学、生命科学、基因治疗、核酸药开发等最新热点进展,分享来自全球范围内核酸研究及应用的重大成果和进展。中国核酸国际论坛(CNAF)的知名度与影响力也受到国际学术界与企业界的高度赞誉,被誉为中国核酸研究与产业化的重要风向标。